This post may contain affiliate links. You can read my affiliate policy here.
Hi and welcome to The Habitista blog!
My name is Hanna and I'm a habit nerd, health enthusiast and personal finance aficionado. I'm also a big promoter for women (and men) to find ways to develop, feel better, be better, while still being kind to ourselves.
Is The Habitista Blog for Me?
Are you looking for sustainable change in your life? Do you want to be healthier? Or be better with money? Do you want to live according to your values, with the feeling of calm that comes when you know that you are moving towards your goals? Without deprivation? Enjoying life in the process?
Do you want to make sustainable, positive changes to your life? My friend, The Habitista blog is for you!
(If however you are looking for a quick fix, a get rich quick scheme, or a diet that promise you to lose 40 pounds in 40 days, then maybe this is not quite the right blog for you….)
What is The Habitista Blog?
The Habitista blog is my passion project, where I share all I have learned about habits, goal achievement, health, and money. This way, you don't have to spend as much time as I have, figuring it all out on your own!
Life Throws You Curveballs
In my (slightly over) 40 years of life I have struggled with a number of health issues. I have been diagnosed with Post-Traumatic Stress Syndrome (PTSD) from an abusive relationship and battled anxiety and excessive worrying.
I've injured more parts of the body, with the associated recovery time, than most people. I've been overweight, a yo-yo dieter, a gym bunny and a couch potato.
I've been letting my finances happen to me, not having any idea if I would ever be able to retire.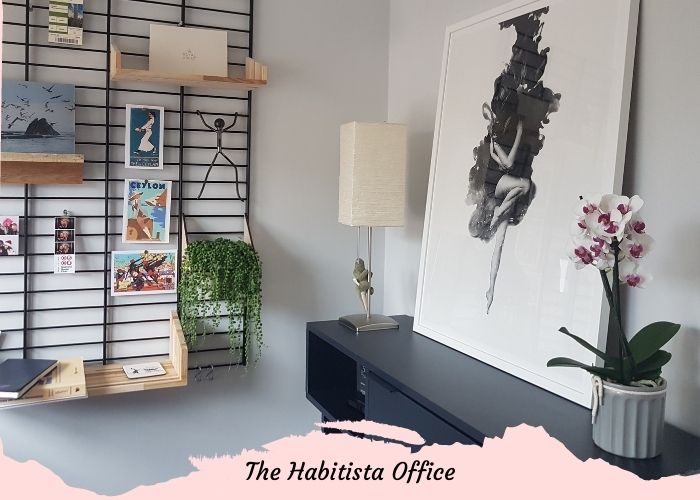 My Day-Job
In my professional life I was more successful. I have a Master of Science in Bioscience, have spent my career in medical research and I'm currently working as a Vice President at a global bioscience company.
I spent the beginning of my career in Coordinator and Project Management roles and I quickly learned that to be successful you need 3 things:
Clear values: Who are you and what is important to you?
A clear direction: You may not know the exact goal that will be your end destination, but you at least need to know roughly which way you're going.
You will never get anywhere without sustainable habits, processes and working practises that will serve you as well on your bad days as on your good days.
And one day when I was particularly fed up with being hungry from my latest diet, I had enough. It was time to implement what had made me so successful in my day-job, into my personal life.
Developing The Personal Management Cycle
I love reading, and I started by devouring everything I could on building habits and living intentionally. On how to incorporate healthy habits for your mental and physical health, as well as for your finances.
I then combined everything I'd learned professionally, with what I studied on my free time, and I came up with The Personal Management Cycle. A personalised version of the Performance Management Cycle, one of the most powerful corporate change management tools in existence that provides a clear and simple framework for self-improvement.
How Sustainable Personal Development Changed My Life
With healthy eating and movement habits I've had slow but sustainable weight loss, followed by weight plateau, without the post-diet weight gain I previously thought was an inevitable part of life! (I thought I was great at losing weight – it turned out I was great at dieting but rubbish at actually weighing less!!)
I have implemented habits to improve my mental health, recovered from PTSD and significantly reduced my anxiety and worrying.
I have taken control over my finances and I don't just know where my money goes. I know how my money habits impacts my future. I'm clear on my priorities when it comes to time, energy and money. And you know what? Instead of maybe be able to retire at 67, I have turned my financial life around so much that I'm confident I could retire before 50 – if I chose to do so!
I'm not perfect, and life will always be lumpy, but today I'm resilient. Even when life throws me curveballs, I'm prepared for that and it will not immediately send me off in a downward spiral.
So…. What do You Want to DO NOW?
I want to live a HEALTHY LIFE at a HEALTHY WEIGHT
I want to BE BETTER with MONEY
I want to CREATE HABITS that are INTENTIOINAL and tallies with my GOALS and VALUES
Connect with The Habitista
I would love to hear from you! You can contact me in whichever way you prefer…
… via email
… on Twitter