This post may contain affiliate links. You can read my affiliate policy here.
Do you want to learn more? Here are some of the very best resources for personal development that will help you to grow, to feel better, be better, while still being kind to yourself.
I have included the very best books to help with developing habits that serve you for personal growth, living a healthy life with healthy personal finances.
I have also included links to blogs, podcasts and YouTube channels that will help take you to the next level whatever your pursuit.
Finally, I have included all the free resources that are available on the Habitista site, make sure you use them!
Jump right to your section of interest: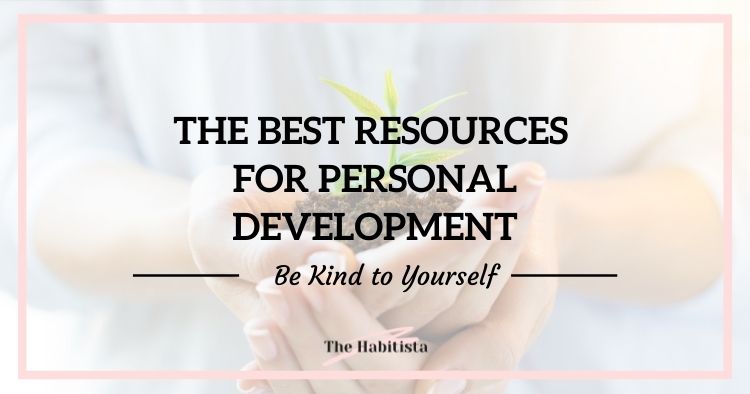 Habits, Happiness, and Your Personal Resources
Resources for Personal Development: Habits
Atomic Habits: An Easy & Proven Way to Build Good Habits & Break Bad Ones
By: James Clear
Atomic Habits is one of the most important books about habit creation, and thus a key resource for personal development. It includes a powerful insight to the power of habits, how to design systems that works for YOU, and how to master the tiny behaviours that lead to remarkable results. If you haven't checked it out yet, this is a game changer.
The Molecule of More: How a Single Chemical in Your Brain Drives Love, Sex, and Creativity – and Will Determine the Fate of the Human Race
By: Naniel z. Lieberman and Michael E. Long
Making and breaking habits are great tools to learn. The Molecule of More explains the science behind why some habits feel a lot stronger than others – the power of dopamine. Lieberman, M.D. is a professor and vice chair for clinical affairs in the Department of Psychiatry and Behavioural Sciences at George Washington University – but don't let that put you off! This book is very accessible, scientifically sound and is a must read if you feel addicted to any of your habits, finding it challenging to change them.
Happiness and Your Personal Resources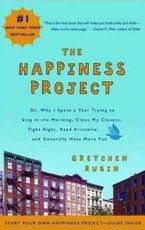 The Happiness Project: Or Why I Spent a Year Trying to Sing in the Morning, Clean My Closets, Fight Right, Read Aristotle, and Generally Have More Fun
By: Gretchen Rubin
Have you ever thought about what would make you happier? Wondered if you could become happier? Gretchen Rubin decided to find out, and to document her experiments in The Happiness Project for all of us to follow on her journey.
Rubin's story is entertaining, but more than that, it provides a framework for anyone who wants to be happier or be better but doesn't have one single thing they want to do. Have a read and think about what you could try to achieve your goals.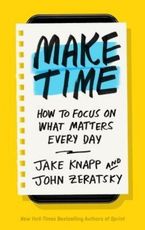 Make Time: How to Focus on What Matters Every Day
By: Jake Knapp and John Zeratsky
Our most limited resource is time. At some point we will all run out of it, and we have no idea when. So, are you making the best of the time you have? Most of us don't.
And I'm not talking about cramming every day full of activities that make you exhausted but filling your time with what gives you value rather than having it just disappear into a black whole of smartphones, emails and to-do lists.
The most powerful part of Make Time is the discussion about "infinity pools" and how you can avoid getting sucked in spending a lot more time on things you hadn't planned. Read the book and take back control of your time! (And feel free to ignore their advice on how to drink coffee….)
Resources for Personal Development: Health
Healthy Eating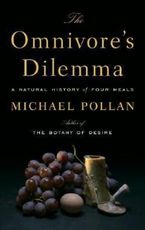 The Omnivore's Dilemma: A Natural History of Four Meals
By: Michael Pollan
Do you want to eat better but don't know where to start? I strongly suggest you start with The Omnivore's Dilemma. In this book Pollan investigates the environmental and animal welfare impacts of various food choices including industrial food, organic foods, and food we forage ourselves.
This book is a great starting point for making your own value-based decision around what you are eating, and I can promise you that the choices you will end up making will also greatly benefit your health.
Eat food, not too much, mostly plants.

Michael Pollan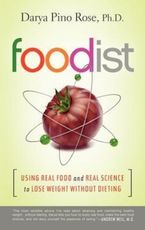 Foodist: Using Real Food and Real Science to Lose Weight Without Dieting
By: Darya Pino Rose
If you are a serial dieter who wants to start enjoying food while still losing and maintaining your weight, Foodist is a great introduction to how to start eating well and truly enjoying your food without gaining weight.
If you want some extra inspiration, check out the Foodist Podcast where Rose broadcasts coaching sessions with people struggling with their weight or sharing success stories. Even though she no longer produces new episodes it's a great place of inspiration and a tool to help identify and change your own habits around food and movement.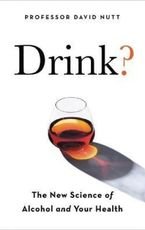 Healthy Drinking
Drink? : The New Science of Alcohol and Your Health
By: Professor David Nutt
Nutt, is a neuropsychopharmacologist specialising the research of drugs that affect the brain and conditions such as addiction, anxiety and sleep. He may be most famous for being dismissed from the Advisory Council on the Misuse of Drugs after publishing a study showing the risks with alcohol which was not in line with the UK government alcohol policy.
In Drink? Nutt gives a scientifically sound and easily accessible explanation of the long- and short-term effects of alcohol including how alcohol impacts mental health, sleep, hormones, fertility and addiction. It may also be good to know that Nutt is not against alcohol and his mission is to educate so that everyone can make their own informed decision about their drinking habits.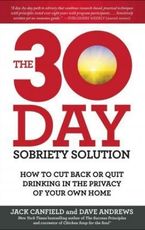 30 Day Sobriety Solution: How to Cut Back or Quit Drinking in the Privacy of Your Own Home
By: Jack Canfield and Dave Andrews
Do you or anyone you know drink a bit too much? Or just want to use the opportunity of doing Dry January for a deep dive into self-development? The 30 Day Sobriety Solution is developed to help people cut down or quit alcohol, but it is really a deep dive into personal development that will help you design and live into your best future, independent on what's holding you back.
Healthy Movement and Exercise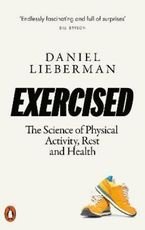 Exercised: Why Something We Never Evolved to Do Is Healthy and Rewarding
By: Daniel E. Lieberman
Exercised explains everything you have ever wanted to know about exercise:
Why do so many of us avoid it even though we know it's good for us?
Is sitting really the new smoking?
Does running ruin your knees?
Should we do weights, cardio or high-intensity training?
How to we make sense of the conflicting, anxiety-inducing information about rest, physical activity and exercise we are bombarded with every day?
Lieberman, professor of human evolutionary biology at Harvard University and pioneering researcher on the evolution of human activities, approaches this exciting topic in a way that's both entertaining, enlightening and constructive. A must read for anyone trying to figure out how best to exercise.
Move Your DNA – Restore Your Health Through Natural Movement
By: Katy Bowman
Move Your DNA explains the science behind our need for natural movement down to the cellular level and addresses the deeper issues with bad movement. Bowman don't stop there however, this is also a very practical book including corrective exercises, habit modifications and lifestyle changes that can make us move better and thereby restore our health. This is a great read for anyone from couch potatoes to athletes as we can all learn to move better.
Barefoot Shoes
In Move Your DNA, as well as in my post hiking in barefoot shoes you will read about the health benefits of using so called barefoot shoes to move more natural throughout the day. I only ever recommend product I myself love and use and if you are looking at your first pair of barefoot shoes I thoroughly recommend Vivo Barfoot's Tracker II FG.
Yoga with Adriene
Are you tired of reading about movement and exercise and want to start actually moving? The Yoga with Adriene YouTube channel is a great place to start. She teaches yoga in a way that's accessible to complete beginners as well as challenging more experienced Yogi's.
Want to kick-start your movement journey? Go on her 30-days of Yoga journey!
Overall Health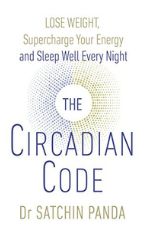 The Circadian Code: Lose Weight, Supercharge Your Energy, and Transform Your Health from Morning to Midnight
By: Dr. Sachin Panda
The Circadian Code is the book for understanding how to eat, move and sleep in accordance with our inner clocks (turns out all of our cells have their own inner clocks!). If you want to learn how to use light and regular habits to significantly improve your health, this is the book for you.
Dr. Sachin Panda is one of the leading experts in this field, and it was his team who discovered the blue light sensor in our eyes – the reason we today have blue light filters on our phones and other devises!
Resources for Personal Development: Personal Finance
Make Your Personal Finances Personal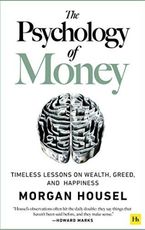 The Psychology of Money: Timeless Lessons on Wealth, Greed, and Happiness
By: Morgan Housel
Have you ever wondered why really smart people can be bad with money? Turns out that being good with money is not so much about what you know, but all about how you behave. And behaviour is a lot more difficult to teach as we all know how difficult it is to change our habits!
In The Psychology of Money, Housel shares 19 engaging short stories, exploring the strange ways people thinks about money and teaches you how to make better sense of your relationship with money. I think anyone, no matter if you consider yourself good or bad with money, can significantly benefit from reading this well put together book.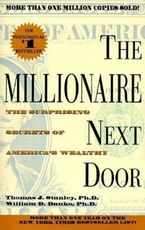 The Millionaire Next Door: The Surprising Secrets of America's Wealthy
By: Thomas J Stanley and William D. Danko
The Millionaire Next Door, first written in 1998 and later updated is a modern classic and a very interesting read, turning all, we know about rich and wealthy people on its head.
Can you spot the millionaire next door?
What do they do?
Where do they shop?
What do they drive?
How do they invest?
What are their backgrounds?
How did they get rich?
And how can you become one of them?
Check out this book for a true education in wealth.
Meaningful Money Podcast
Pete Mathews' is a chartered financial planner with a mission to help people manage their own money, and to do it well. This is a great, practical podcast that teaches you what you need to know and what you need to do, to manage your money well. The podcast is aimed towards people in the UK, but his practical approaches translate well to people everywhere
Check out the MeaningfulMoney Podcast (also available on YouTube if you prefer).
Financial Independence and Financial Freedom
The Simple Path to Wealth: Your road map to financial independence and a rich, free life
By: JL Collins
The Simple Path to Wealth is a must read for anyone who wants to build wealth, which should be all of us as wealth is a requirement for thingswe all want, like one day being able to retire. To really explain what this book is all about I will use Collin's own words:
'This book grew out of a series of letters to my daughter concerning various things-mostly about money and investing-she was not yet quite ready to hear.

Since money is the single most powerful tool we have for navigating this complex world we've created, understanding it is critical.

"But Dad," she once said, "I know money is important. I just don't want to spend my life thinking about it." This was eye-opening. I love this stuff. But most people have better things to do with their precious time. Bridges to build, diseases to cure, treaties to negotiate, mountains to climb, technologies to create, children to teach, businesses to run.

Unfortunately, benign neglect of things financial leaves you open to the charlatans of the financial world. The people who make investing endlessly complex, because if it can be made complex it becomes more profitable for them, more expensive for us, and we are forced into their waiting arms.

Here's an important truth: Complex investments exist only to profit those who create and sell them. Not only are they more costly to the investor, they are less effective.

The simple approach I created for her and present now to you, is not only easy to understand and implement, it is more powerful than any other.'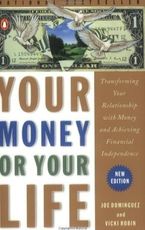 Your Money or Your Life
By: Vicki Robin and Joe Dominguez
Your Money of Your Life is one of the most influential books ever written on personal finance, and one that has had a big impact on me personally.
This book includes a nine-step program designed for you to learn how to live more deliberately and meaningfully. This is a book that's worth reading independently on where you are on your financial journey, and it will show you how to:
Get out of debt and develop savings
Save money through mindfulness and good habits, rather than strict budgeting
Declutter your life and live well for less
Invest your savings and begin creating wealth
Save the planet while saving money
… and so much more!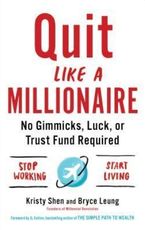 Quit Like a Millionaire: No Gimmicks, Luck, or Trust Fund Required
By: Kristy Shen and Bryce Leung
Kristy was born in China and grew up as an immigrant in Canada. She went to university and got a decent job. She also built a million-dollar portfolio by the age of 31 and retired to travel the world.
Quit Like a Millionaire follows Kristy's exciting story as well as sharing the practicalities of earning, investing, and retiring early. If you want to explore what financial freedom can look like and understand how you could get there, then this is the book for you.
Choose FI Podcast
If you are curious about financial independence and want a great source that promotes a value based life rather than deprivation The Choose FI podcast is the perfect place for motivation, practical tips and as a gateway to the larger financial Independence community.
Implement what You Learn
These are all great resources for personal development, and as you go through them, I'm confident you're going to learn a lot. Just remember however, that if you get stuck in learning mode and never make a plan, never take action, nothing will ever change.
Is this you? Review the Personal Management Cycle and decide what steps you can take to change your life for the better.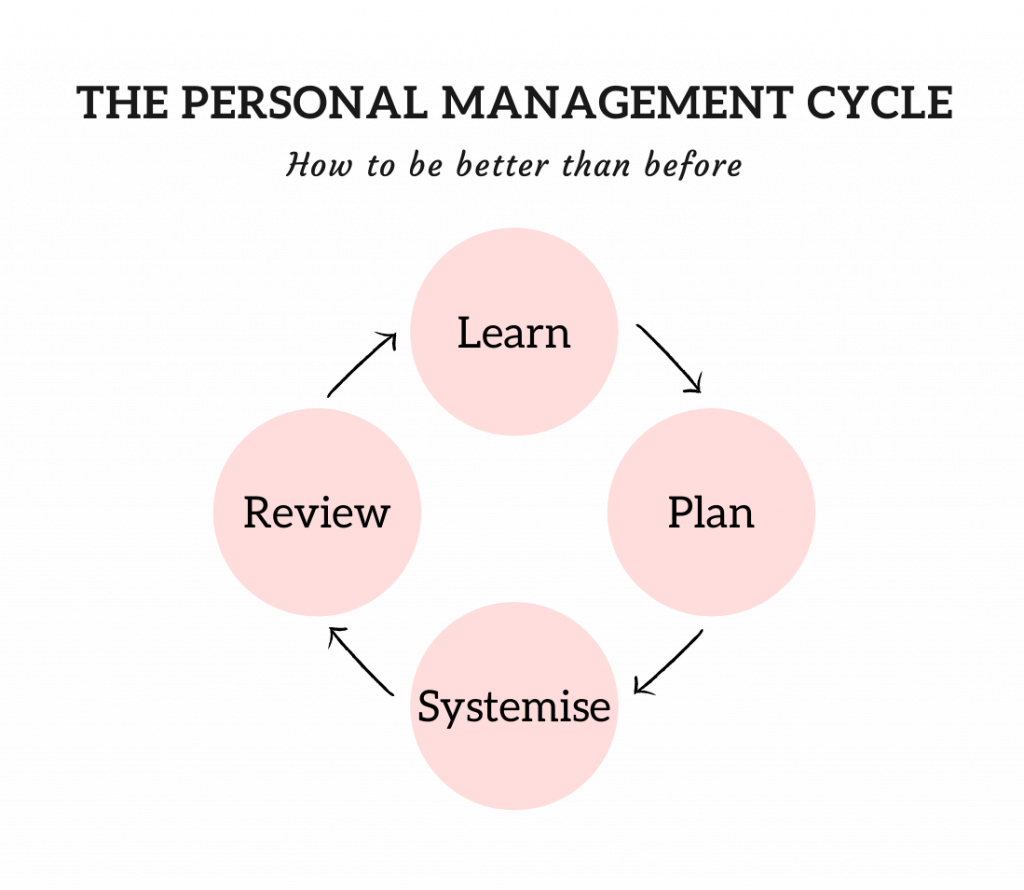 Read More
Habits to Improve Your Life: The Ultimate Guide
Your Health is a Priority: A Complete Guide to a Healthy Life
Long Term Financial Goals: Step-by-Step Guide to Success