This post may contain affiliate links. You can read my affiliate policy here.
Do you feel like you are doing way too much but not getting the results you want? Do you go to bed every night feeling like you didn't accomplish what you set out to do? It doesn't have to be this way. In this guide to Personal Resource Management, you will learn to use your personal resources on what is really important to you, making that feeling of overwhelm go away forever.
What is Personal Resource Management?
Personal Resource Management is key to achieving our goals and ultimately live the life we want to live. So…
What's a personal resource?
Your personal resources are:
Time
Energy
Attention
Money
Your personal resources are your TEAM.
By learning to manage these personal resources we can live a more fulfilled , more successful lifes, knowing our most precious resources are being spent mindfully.
Learn to manage your TEAM so that each player is excelling both on its own, and as a part of the TEAM. Your TEAM!
Personal Resource Management: Time
Time is the most precious, and most finite resource we have. And we have no idea how much of it we have left. Still, we spend a lot of it mindlessly. Checking our phone. Watching a 5th episode on Netflix.
Have you ever said "I would like to xxxx, but I just don't have the time"?
We all have. "I would like to spend more time outdoors. Travel more. Take dance classes. But I just don't have the time."
Do you think this doesn't apply to you? Check out this article detailing How Much Time Do You Actually Waste In A Day and then come back and continue reading.
It's time (no pun intended!) to change the narrative. It's time to take control of what we spend our time on and make it a conscious decision.
Now, this is not the same thing as scheduling every minute of your day doing something productive. Rest is great and should be highly valued!
It's about knowing what you spend your time on and deciding if this is in line with your goals, values and priorities. Or if anything should be changing.
Read More: 7 Inner Work Exercises: 1 Week to a Better Life
Time Audit
Before we start making changes, we need a clear picture of where we are. What are we spending our time on? And I mean really spending our time on. Not what we think, or wish, we spend our time on!
One way to find this out is to do a time audit. A time audit is a process you do over one, or preferably a few, days where you write down everything you spend your time on. And it needs to be detailed. If it's just a general overview it's not actually going to tell you anything!
How to Audit Your Time
Instead, make a note of what you're doing every 15 minutes. And write down what you are truly doing, while you are doing it. Not what you were supposed to be doing or what you think you did afterwards.
Create a spreadsheet on your phone, or just carry around a notebook. Set an alarm on your phone. It's only for a couple of days – you can do it!
Today, my morning looked like this:
I really enjoy a slow morning in bed! That said, my priority today was writing this blog post. And I have a ton of other things I would like to do if I have time….. Is two and a half hours of lazying around in line with my values? My priorities?
If you would have asked me, I would have said that I like to take it easy in the morning, but that one hour to relax, have breakfast and getting ready would be plenty.
Already, I found one and a half hour in my day.
Doing a time audit is not to make you feel guilty, or to judge what you are spending your time on. It's to making it clear what you DO spend your time on. So that you can decide for yourself if that's right for you.
Personal Resource Management: Energy
We have two types of energy that we can manage. Physical energy and mental energy. In contrast to time, we can create more energy – become more energetic – but only up to a point.
You can train yourself to cycle longer, or to be able to focus for longer periods, but you can only improve so much. There is a point where exercising more will not give you more energy. And a point where all the mental exercises in the world will not give you more mental energy.
But many of us have a long time to go before finding our limits!
Increasing Your Energy
Most of us would benefit from having more energy, so take a look at what would give you more energy.
Could you move or exercise more for more physical energy?
Exercise also improves mental energy!
Do you have energy suckers in your life that you could minimise?
Could you improve your self-talk, not draining yourself by beating yourself up?
By taking a long and hard look at what in our life gives us energy, and what drains it, we can choose what is worth it to us.
Using Your Energy Mindfully
The next step is to prioritise the energy we do have. Where does it currently go? Work? Keeping your house nice and clean? Running around doing chores, looking after the kids and putting food on the table?
You may have time left at the end of the day, but do you have energy left for anything but crashing on the couch?
Is this the way you want to live? What would you be doing in the evening if you had a bit more energy?
It can be very difficult to re-prioritise where we spend our energy but it's one of the biggest things we can do to improve our lives.
Let's take cleaning the house as an example. Is the energy you spend on keeping your house clean and tidy worth it? Is there a way to use less energy on this, in a way that can still make you house proud?
Consider:
Having your partner, kids our housemates help with the cleaning.
Pay a cleaner to come regularly.
Getting better kit that makes cleaning easier. How about a robot vacuum and a window vac?
Consider if you could clean some things less frequently.
Look at where your energy is going and really question if it is worth it, or if there's a way to get the same result using less energy. To keep going until we drop is not a sign that we're important. It's a sign that we need to take care of ourselves.
Read More: How to Make Yourself a Priority – Not Just an Option
Personal Resource Management: Attention
When we consider our human resources, our attention often doesn't make the list. We need to change that, as it's one of our most important human resources!
Focusing our attention is not the same as spending our time or using our energy.
Let's say that you are training for a cycling race. You buy a great bike. Spend a lot of time and energy on the bike, cycling long distances every day listening to your favourite podcasts. You will definitely get progress. But will you win the race?
The winner of the race will do all those things, but they will do so while paying attention. They pay attention to their technique, to what their bodies are feeding back to them, to what they should be eating and drinking during a long race.
The same is true in everything we do. We can spend our time and energy making sure we have a great family meal, but if we spend the whole meal with our attention on our phone, worrying about work, will it matter?
Attention and Mindfulness
Mindfulness is a term that is thrown around a lot these days. I know I use it a lot!
What mindfulness is all about, is paying attention to what you are doing. To what is important to you.
I'm not trying to tell you that you should spend your day only experiencing it. Focusing on how the water feels on your skin while doing the dishes can be a good grounding exercise, but unless you feel it benefits you, your attention may be better served thinking about that problem you're trying to solve.
And listening to a podcast while cycling can be great! The mindfulness is in being aware that you are focusing more on the content of the podcast, and less on being the best cyclist you can be. And that's fine. If that's your goal!
Personal Resource Management: Money
Don't tell me where your priorities are. Show me where you spend your money and I'll tell you what they are.

James W. Frick
Money is not a finite resource in the sense that you can usually make more. But what you have today is finite. And to get more you will need to use other limited resources like your time, energy and attention and trade them for more money.
But money can also be used the other way around! It can be used to buy yourself more time and energy.
Remember the suggestion about getting a cleaner?
Take a look at your core values and decide how you can become more in line with them.
Would it be more cost effective to earn the money to pay for some of those things instead of doing them yourself?
Read More: Making a List of Personal Values Will Help Guide Your Choices
Read More: Value-Based Spending: How to Feel Calm About Your Money
I personally outsource a number of things in my life. A cleaner that comes every other week, a window cleaner and I get my shopping delivered.
I have also reduced the things in my life that take up a lot of time.
My car for example. I no longer used it regularly and by getting rid of it, I don't have to clean it, maintain it, take it for it's MOT or get insurance quotes! And I don't have to pay for those things either….
Audit Your Spending
Go through your statements from the last couple of months. What are you spending your money on?
Is it worth it?
Could you change your spending, so it went more towards your priorities? Can your budget help you find a way?
By considering money as an aspect of our TEAM, the personal resources that makes up who we are and who we're becoming, we can look at money in a different light. Use it as a true resource.
Read More: Budgeting is Important Because it will Make You Money Smart
Uses of Personal Resources
The only thing that will ever change anything is taking action. Be intentionall with the management of your personal resources and make your TEAM a priority.
Do a Time audit.
Consider if you are spending your Energy on the right things.
Be mindful of what your Attention is on.
Look at your statements to see where you're spending your Money.
Leave a comment below sharing how you get on or share this post with someone who would benefit by having their TEAM working better for them!
And if you are really looking to change, check out How to Make a (Useful) List of Your Personal Resources to help guide you through the process"
Read More
The Best Way to Use Your Personal Resources for Health
Do Your Habits Deplete Your Personal Resources?
Habits to Improve Your Life: The Ultimate Guide
Accountability to Yourself: How and Why it's Important
Your Health is a Priority: A Complete Guide to a Healthy Life
Book Tip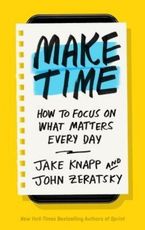 Our most limited resource is time. At some point we will all run out of it, and we have no idea when. So, are you making the best of the time you have? Most of us don't.
And I'm not talking about cramming every day full of activities that make you exhausted but filling your time with what gives you value rather than having it just disappear into a black whole of smartphones, emails and to-do lists.
The most powerful part of Make Time is the discussion about "infinity pools" and how you can avoid getting sucked in spending a lot more time on things you hadn't planned. Read the book and take back control of your time! (And feel free to ignore their advice on how to drink coffee….)
For more tips, go to the Resources for Personal Development page.