This post may contain affiliate links. You can read my affiliate policy here.
Health is the most important thing in life, as it enables us to do everything else we want to do. But what is healthy living and what is really the most important thing for your health? It's not always easy to cut through the noise. To help, I have collected the basics that science do agree on, and distilled it down to 5 Steps that anyone can take, to live a healthier life.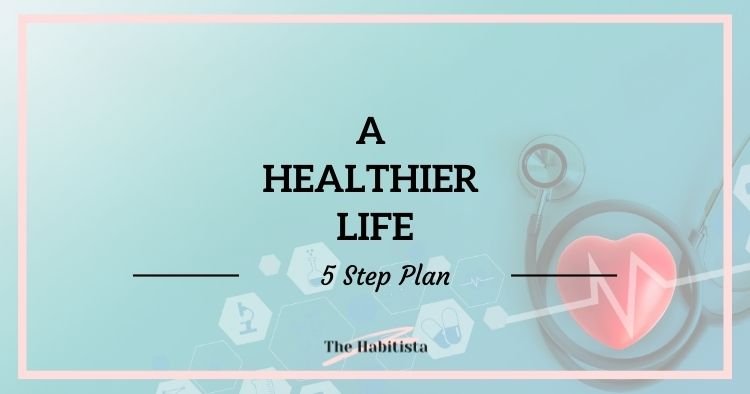 Why Health is the Most Important Thing in Life
Is there anything more important in your life than your health? Can you enjoy your family and friends, reading a good book, going on holiday or anything else as much if you don't have your health?
When you have your health, you can live life to the fullest, enjoy what you do on a daily basis, and have the energy to design a life you truly enjoy living. Need more inspiration? Take a look at this list:
Health is the most important things in life because it…
… helps you live longer
… helps you have more 'good years' as you age
… makes you feel better
… makes you less stressed
… enables you to spend quality time with loved ones
… makes you better at your job
… helps you serve your community
… reduces the time and money you need to spend on healthcare
… helps you look good!
And much, much more…..
What is your reason to become, or stay, healthy? Why is health the most important thing in your life?
What is the Most Important to Your Health?
There is so much information out there about how to be healthy, and half of it contradicts the other half. Should you eat low carb? Or low fat?
Do you need to do strength training or is walking 30 minutes a day enough?
The science on health, and what makes us healthy, is still evolving. However, science is quite clear on what makes up the basis for a healthy life. Unfortunately, this is often drowned out by sensational headlines, profit seeking, and the lobbying of big industries that have other interests in mind than your health.
So, let's break down the 5 steps to a healthier life: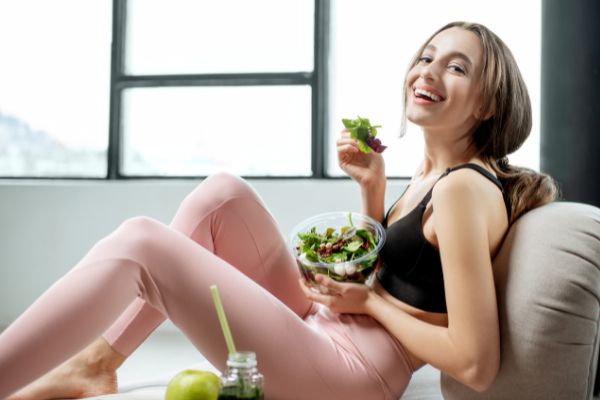 1. Healthy Eating
Scientist have spent a lot of time researching the best things to eat to be healthy, and one of the best measures of a healthy diet is how long people who eat it lives. Investigating the diets of people that have kept healthy for a very long time gives us a much better idea of how to heat healthily than to look at short term studies focusing on one type of food, or one specific compound.
Remember that most diet studies are short term, and what may promote weight loss, or improve a specific disease during that short term study, is not always the same as what will keep you healthy if you do it for the next 50 years.
So let's take a look at what people eat that live long, healthy lives:
There are currently 5 so called 'Blue Zone's' in the world where people tend to live significantly longer then in all other parts of the world. These are:
As you can see, these Blue Zones are quite far away from each other, and they definitely don't eat the same foods in Okinawa as they do in Sardinia. But what do they have in common that allows the people there to live so much longer than people in all other parts of the world?
What to Eat for a Healthy Life?
The below is a summary of what the diets in the different Blue Zone areas have in common; what foods they eat a lot of and what they avoid.
Eat more:
Vegetables (main focus)
Fruit
Legumes
Whole Grains
Olive and nut fats
Fish and Seafood
Eat occasionally / May eat:
Dairy
Eggs
Pork
Beef
Poultry (chicken)
Avoid:
Processed meat
Processed food
Sugary foods and drinks
Any surprises?? In general, healthy, long-lived people have a diet that's based on vegetables, fruits, legumes (beans, lentils) and fish and seafood, using olive oils and nuts (almond, avocado etc.) oils and fats.
They occasionally add dairy products, eggs and some meat to their diet. However, they almost completely avoid processed and sugary foods, turning to honey as a sweetener for the occasional treat.
How Can You Change Your Eating Habits?
Eating is something that's engrained in our culture, in how we socialise with friends, family and co-workers. It can even be a part of our identity! Changing what we eat can be tricky, but if you think that what you eat contributes to your ill health, even small changes can be very impactful.
The first step is not to cut things out, this usually leads to deprivation and cravings. Instead, start with adding plant-based food. Focus on having vegetables with every meal, to eat more wholegrain bread, pasta and rice, and to add more olive oil to your meals.
Why not download the free 30 Plants Worksheet below and see how many different types of plants you eat in a week? Can you challenge yourself to try a few more next week?
(Eating 30 different vegetables, fruits and other plants a week will also help your gut microbiome (the bacteria in our gut) stay healthy, which will have a lot of health benefits just in itself!)
Read More: What is Healthy Eating? 4 Foods that are Healthy to Eat and 5 to Limit
2. Movement and Exercise for Health
As humans, we are meant to move. Our bodies are designed to walk, gather, and hunt, and when we don't move, when we live the sedentary lives that comes with modern life, our bodies pay the price.
By moving and exercising through the day we will get significant health benefits including:
Better cardiovascular health including lower cholesterol levels, a stronger heart and lower blood pressure.
Muscles that are stronger, more efficient, and better at repairing themselves.
Better weight management and metabolism: The body gets better at stabilising blood sugar and at using fat as fuel, reducing abdominal fat.
Improved brain function short term by providing better blood flow to the brain and long term by stimulating new connection between cells in the brain.
Improved mental health by reducing stress, improving mood, make you sleep better and lower anxiety.
Read More: 25 Benefits of Moving Your Body More You Need to Know
What Type of Exercise is Most Important for Health?
Daniel E Lieberman, a paleoanthropologist and professor of human evolutionary biology at Harvard University, has explored this important topic in this book Exercised: Why Something We Never Evolved to Do Is Healthy and Rewarding and has come to the following conclusion:
Exercise several hours a week, mostly cardio but also some weights, and keep it up as you age.

Professor Daniel E. Lieberman
This means that if you are completely new to exercise, cardio (and especially walking) should be the first step on your new movement and exercise path. Once you have a good cardio routine, you should also add some weight training.
As we age, we lose a lot of our muscle mass (3-8% per decade) which will lead to becoming weaker and less functional as we age, with joint problems and fragile bones. By doing resistance training, and keeping it up as we age, we can at least partially counteract this and stay healthy for longer.
Read More: Cardio vs HIIT vs Weight Training: What is Best for You?
How Much Should I Exercise to Stay Healthy?
Some exercise and movement is good but more is better. To start seeing benefits of exercise, science is a greed that you need a minimum of 150 minutes per week (30 minutes a day) which is also the recommended amount of exercise by many government bodies around the world.
However, the benefits of moving throughout the day, and exercising increase the more you do, as long as you don't completely exhaust yourself.
Start a New Movement or Exercise Habit
If you are not yet doing any daily movement or exercise, start by making walking a daily habit. (You can find out how I did just that in the post 4 Easy Steps to Make Walking a Habit that Worked for Me). When that habit is ingrained, the next step is to include some strength training in your weekly routine.
If you want some help to move more, and move better, throughout the day, download the free move better worksheet below to get started!
3. Sleep – an Important Thing for Your Health
You know that if you get a bad night sleep you will feel sluggish the day after, your brain will feel slow, you will crave unhealthy foods, and you are likely to move less during the day and to skip your planned exercise.
When I have a bad night's sleep, I don't want to take my usual morning walk, I tend to have an extra morning snack, and for some reason, I get a real craving for popcorn in the afternoon – a craving that I'm likely to give into if I'm tired enough!
But the risks with bad sleep don't stop with a temporary slip of your habits. If you are not getting enough quality sleep on a regular basis you will increase your risk to many diseases and disorders ranging from heart disease and stroke to obesity and dementia.
Heath benefits of good sleep
Improves attention and concentration
Helps learning and the making of memories
Help in maintaining a healthy weight
Improves your cardiovascular health
Strong immune system
Supports emotional and mental wellbeing
Reduces stress
Supports your relationships with others
Health risks of bad sleep (source)
Short term:
Lack of alertness
Daytime sleepiness
Impaired memory
Relationship stress
Quality of life
Higher risk of car accidents
Long term:
High blood pressure
Diabetes
Coronary heart disease
Stroke
Obesity
Depression
Reduced immune system
Lower sex drive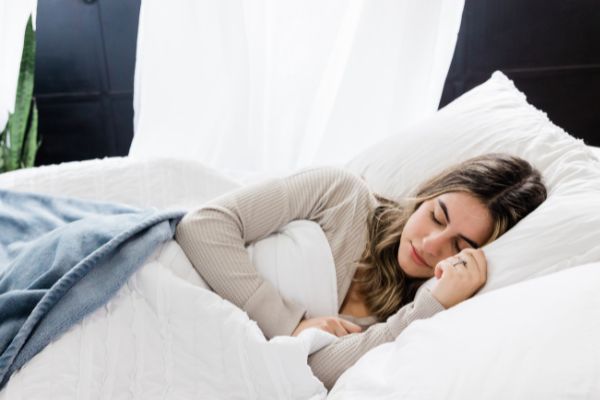 What is Good Sleep?
There are three parts to good sleep:
How much sleep you get
Your quality of sleep (Is it uninterrupted and do you feel refreshed afterwards?)
The timing of your sleep (Do you sleep during the night and roughly between the same times every night?)
In order to improve your sleep, you need to focus on all three areas. First, try to find a time to sleep that you can keep fairly constant both during weekdays and weekends. Decide when you want to wake up and set your alarm for that time.
Once you've decided when to wake up, count backwards to when you have to get into bed, giving yourself 8 hours in bed (to aim for at least 7.5 hours of actual sleep).
Then set yourself up for quality sleep by making sure your bedroom is dark, quiet and giving yourself some time to wind down before bed, preferably away from screens.
4. Your Circadian Rhythm
Healthy eating habits, exercise, and good sleep are all equally important for our health. However, science has shown that it is not enough to get all of these things right – it's equally important that we do them at the right time.
Waking up in the middle of the night and eating a large meal will not make you healthier, even if the food itself is healthy.
A really tough exercise session just before bed will not set you up for a great night's sleep, even if exercise is good for you in general.
One of the leading experts in this field is Dr. Sachin Panda at the Salk institute. He and his team discovered the blue light sensor in the eye which tells the brain if it's night or day – the direct reason why we now have blue light filters built into our phones and computers that turn on at night!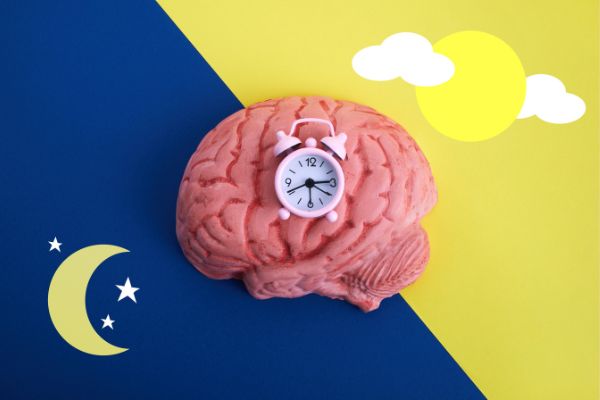 How to Follow Your Circadian Rhythm
According to Dr. Panda, there are four main components to living in accordance with your circadian rhythm:
1. Light
We need bright light in the morning to signal to our body to wake up and get ready for the day. We need to continue that light exposure throughout the day getting as much daylight as we can. When night comes however, we need to reduce our exposure to bright and blue light, making our brains and bodies ready for sleep.
2. Sleep
As mentioned previously in the sleep section, it's important to get adequate sleep at roughly the same time every night, otherwise it's the same as putting our body through jetlag. If possible (e.g. if you are not a shift worker), don't go to bed too late, but aim for 10-11pm.
3. Eating
There are a lot of important biological functions that happens when we don't eat including cell repair. Therefore, making sure we get enough time when the body is not focused on processing food is likely to reduce the risk of high cholesterol, diabetes, and obesity.
Try to eat all your food within a 12-hour window, leaving at least 12 hours for repair processes. (For example, eat dinner before 8pm and then don't eat anything until breakfast at 8am)
It's also important to give yourself a couple of hours from your last meal to bedtime, to process the food before you sleep.
Finally, waiting an hour after you wake up to have breakfast will give additional benefits. (This takes some getting used to, but the body does adapt quite quickly!
4. Exercise
Exercise is important for health as we have discussed, however you can get additional health benefits by exercising before breakfast, especially if you do it outside. Taking a walk outside will give you the daylight you need early in the morning as well as having numerous metabolic benefits.
If you prefer to exercise later in the day, with the late afternoon being especially good for a tough exercise session, with a lower risk of injuries according to Dr. Panda. However, to promote quality sleep, avoid strenuous exercise after dinner if you can.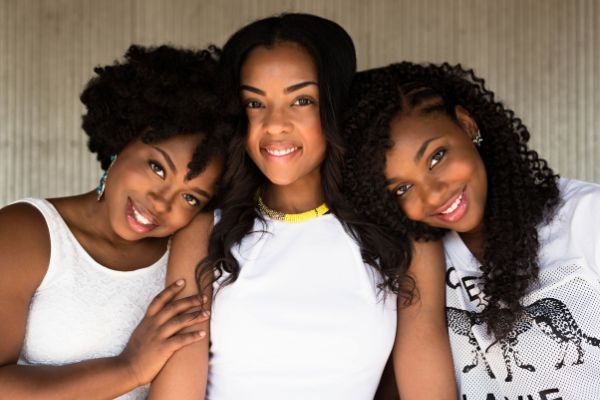 5. Social Health is Equally Important
When we talk about health, and how to live a healthier life, it's easy to forget your mental and social health. Eating healthy, exercising, and sleeping, all at the right times, is not enough for a full and healthy life.
One third of adults in the US feel lonely and almost a quarter of adults over 65 are considered socially isolated. This is not only sad but being lonely comes with significant health risks on its own.
Health risks of loneliness:
Significant risk of premature death from all causes. This risk needs more study but may be equally high to smoking, obesity and not being physically active.
Increased risk of dementia.
Higher risk of heart disease and stroke.
Increased risk of depression anxiety and suicide.
As you can see, spending your time and energy on building and maintaining healthy relationships is equally important to eating right, exercising, and sleeping and the right times. This needs to be a priority in life, rather than an afterthought.
Schedule time in your calendar for your family and friends. Join a club, volunteer or find another place where you can make new social connections with people with similar values to you.
Read More: 11 Good Things to Do with Friends for Better Health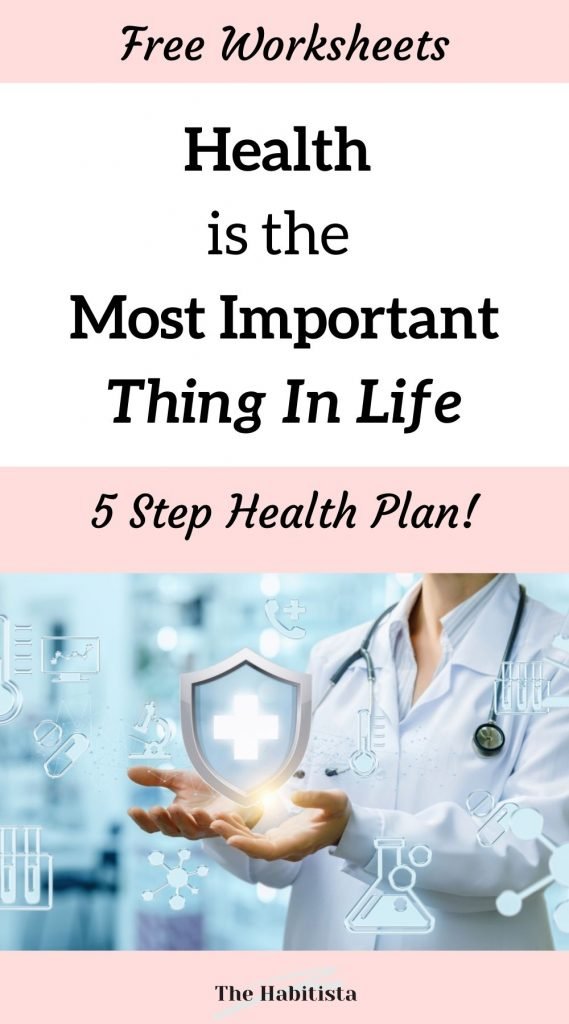 How to Take Steps Towards a Healthier Life
Do you feel now that you know how to take steps towards a healthier life? Or do you feel overwhelmed, as if there is no way you can do everything on this list?
Not to worry, the important thing is to get started with changing just one thing for the better!
Take a look at the list below summarising the most important steps you can take for a healthier life. Is there one of those you feel you can implement into your daily life? Great! Focus on changing this one habit and once it is ingrained, come back to this list and make it a priority to better your health, step by step!
Key steps for a healthier life:
(Ok, there might be 8 steps rather then the 5 promised in the headline, however it is the 5 areas of Food, Movement & Exercise, Sleep, Your Circadian Rhythm and your Social Health that needs to work together for a truly healthy life!)
Eat more vegetables and plants.
Reduce the amount of processed and sugary foods you eat.
Eat your last meal (and snack) a few hours before bedtime.
Start walking every day, if possible outside before breakfast.
Do some resistance training once or twice a week.
Wake up at the same time every day, giving yourself 8 hours in bed.
Get as much light as you can during the day but reduce it at night.
Spend quality time with your loved one and prioritize social connections.
That's it! Implementing these steps over time will make significant improvements for your health, both in the long and the short term!
Read More: Habits to Improve Your Life: The Ultimate Guide
Health is the Most Important Thing in Life
Having your health is the most important thing in life. It enables us to enjoy ourselves, to have the energy to live life to the fullest.
Living healthy is not about deprivation – it's about thriving! By making your health a priority and implementing these steps into your life with kindness and compassion, knowing that it will never be perfect, will get you there.
Read More
Your Health is a Priority: A Complete Guide to a Healthy Life
The Best Way to Use Your Personal Resources for Health
10 Good Mental Health Habits to Start Today
100 Simple Ways to Improve Your Health and Wellness
Book Tip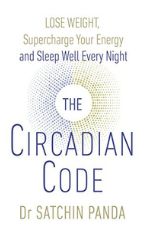 The Circadian Code is the book for understanding how to eat, move and sleep in accordance with our inner clocks (turns out all of our cells have their own inner clocks!). If you want to learn how to use light and regular habits to significantly improve your health, this is the book for you.
Dr. Sachin Panda is one of the leading experts in this field, and it was his team who discovered the blue light sensor in our eyes – the reason we today have blue light filters on our phones and other devises!
For more tips, go to the Resources for Personal Development page.